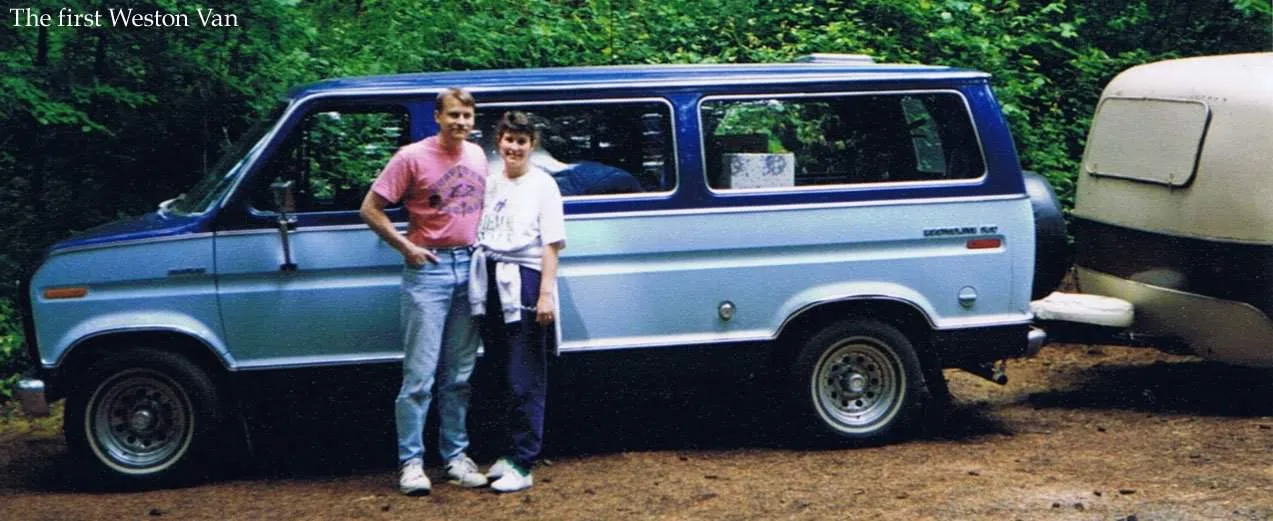 About Weston
Our Story Starts With A Van…
Back in 1994, Brock McFarlane and his wife packed up their van and moved to Alaska where he started Weston Technology Solutions. Over 29 years later, Weston has grown from the one-man-in-a-van to offices in Alaska and Oregon with some of the best employees in the business and clients that have been there since the beginning. While the van is long gone, you could say that its hard-working spirit has lived on with our commitment to our clients and our community. Our core purpose is to better the lives of others and that includes our clients, the charities we support and our employees. We like to think that old blue van helped us get us here, one tech support call at a time.
2 locations, 29 years in service, awesome employees, 200+ years combined tech experience, loads of charitable giving, 1 core purpose
Why choose Weston? This one's really simple. Unlike other managed IT companies who are singularly focused on the physical hardware and software they support, we bring a deep understanding of and compassion for the end user—your people. We partner with our clients. We want you to see us as an extension of your in-house team. Sometimes, all that's needed is a virtual pat on the back (okay, it's a reboot) to set everything right. And we've been doing it since 1994. But, don't take our word for it—here's what our clients have to say about our stunning interpersonal skills.
Dedication to the prevention of data loss and other business technology disasters before they happen
24/7 access to remote & on-site server remediation services at a flat monthly rate
Fast and reliable IT solutions provided 24x7x365 for your business users