Since 1994, Weston Technology Solutions has been driven by a single purpose: To better the lives of our clients, team members, and our communities we serve. We believe in making a meaningful difference, whether it's by directly assisting businesses or guiding them towards another service provider that better fits their unique needs. Our core values of integrity, contribution, efficiency with flexibility, teamwork, and development are the guiding principles that shape our actions and define who we are.
At Weston Technology Solutions, efficiency and consistency are at the heart of everything we do. We have fine-tuned our processes for over 29 years to help ensure seamless operations, enabling us to consistently deliver outstanding results. Our commitment is further reinforced by our Service-Level Agreements (SLAs) and our Happiness Guarantee, assuring our clients' satisfaction.
When you choose Weston Technology Solutions, you're partnering with a Managed Service Provider (MSP) that takes a business owner's perspective. We understand that technology is a means to an end, and our goal is to help you leverage IT to empower your team and achieve your business objectives.
We offer our managed IT services to professional service companies in regulated industries where compliance and excellence in service matter. If your business has 20 to 250 employees, we are here to support you.
We'll work closely with you to identify the right technology solutions that integrate into your operations. By optimizing your workflows, enhancing collaboration, and streamlining processes, we'll help you drive operational efficiency and unlock your team's full potential.
Contact us. Discover how we can help.
Industries We Specialize In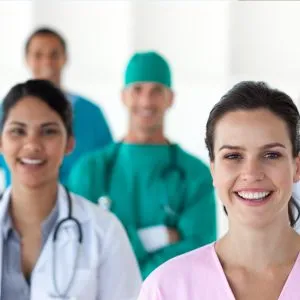 IT Support vs Managed IT Services
As a business professional, these similar terms of IT support and managed IT services can be confusing, so let's clear up the difference.
IT Support
IT support refers to the assistance given to users and organizations when they encounter technical issues or need help with their computer systems, software, networks, or devices. It typically involves troubleshooting, resolving specific problems, and providing technical guidance and assistance on an as-needed basis. It involves is considered "reactive support", where IT professionals respond to user requests to troubleshoot and fix issues.
Managed IT Services
Managed IT services is a comprehensive approach to managing and overseeing an organization's IT infrastructure and technology needs. It involves proactive, ongoing monitoring, maintenance, and management of IT systems, networks, security, and related services. Managed IT service providers (MSPs) take a proactive stance to prevent issues before they occur, rather than just reacting to problems as they arise. MSPs offer a range of services, including monitoring, patch management, data backup, cybersecurity, system upgrades, and strategic IT planning. Managed IT services are typically delivered through a subscription-based model, where the Managed Service Provider becomes a strategic partner responsible for the overall IT management and performance of the client's systems.
Weston Technology Solutions is a Managed Service Provider (MSP) that feels so strongly about being accountable to our clients, that at our expense, we go through the effort to help ensure prospective clients know how we operate by hiring third-party auditors to regularly assess our business. There are less than 5% of MSPs globally that go through such efforts. We do this because we know you are trusting your entire company on the skill and capabilities of those you hire to manage and support your technology.
Learn more by reading: What it means to be an audited IT company.
If you are just starting your journey to find the ideal IT company to support your business, skim through our IT Solutions page to learn important aspects to consider when choosing an IT company for your business. While there, gain valuable insights and make an informed decision by getting our free IT Solutions Vendor Selection Guide to help ensure you select the right IT service company for your business.
Is Your Business Leveraging

Office 365

To Improve Your Team's Productivity?
Having the right tools in place is important.
Having your employees effectively using tools, sets businesses apart.
One potential set of "tools" is Microsoft Office 365.