Managed IT Services Near Bend Oregon
Technology's Impact On Your Business
Today, proficiency in utilizing technology is no longer optional. The performance and reputation of your company depend on the strength of its IT infrastructure and IT services. In various professional service industries, including engineering, healthcare, and finance, there is an ever-increasing demand for consistent, accurate, and timely deliverables. To remain competitive, professional organizations must strategically leverage IT to empower their highly skilled (albeit costly) workforce.
In-house IT Or Outsource IT Services: What's Core To Your Business?
With technology continuously evolving, a proactive approach is needed to keep pace with advancements and competitors. Though it is possible, it is ill-advised for most businesses to handle this internally. This is where business leaders ask themselves: Is IT core to my business, or is it critical? If it is core, the business should handle IT internally.
Get Your Free Managed IT Service Provider Selection Guide Now!
That being said, attempting to handle critical tasks internally that are not core to your business, leads to bottlenecks and drains on both time and finances. It distracts the company from its core objectives, resulting in a degradation of core deliverables, increased costs, and added stress and frustration. When considering the significant investments required to engineer, maintain, and manage IT personnel, processes, and technology, it becomes clear that managing IT internally is not a worthwhile pursuit.
Industry leaders direct their time and energy towards excellence in their respective industries, rather than IT. Moreover, security and compliance with industry regulations adds another layer of complexity. With technology and regulations constantly evolving, effectively monitoring, reporting and optimizing systems is not something most businesses can handle well internally without significantly diverting focus from their core.
The Right Managed Service Provider For Your Company
This is where partnering with the right Managed Service Provider (MSP) can provide several compelling advantages. MSPs are outsourced IT service companies specializing in delivering Managed IT Services. MSPs bring a wealth of industry-specific knowledge and experience to the table. They stay updated with the latest technologies and best practices through their work with various clients. MSPs employ teams of experts with specialized skills, ensuring comprehensive coverage for your business needs. Some MSPs have significant investments in specialized technology that help address security, compliance and monitoring and maintenance of technology, that isn't cost effective for a business to own.
Another benefit of working with an MSP is scalability and flexibility. As your business grows or experiences fluctuations in IT demands, MSPs can quickly adjust their services to accommodate these changes. This scalability allows you to avoid the overhead costs and staffing challenges associated with hiring internally.
Moreover, MSPs continuously monitor your IT infrastructure, identify and resolve issues before they impact your business. This proactive approach significantly reduces downtime, boosts productivity, and enhances operational efficiency.
By selecting the right Managed Service Provider, your company can effectively optimize its business operations and empower employees to focus on core business objectives. This strategic collaboration leads to increased productivity, profitability, higher client satisfaction, and an enhanced company reputation.
Managed IT Services
Managed IT Services can include a wide range of offerings to support businesses' IT needs. Here are some examples of what managed IT services can include:
Network monitoring and management: Continuous monitoring of networks to ensure optimal performance, detect and resolve issues, and implement security measures.
Help desk and technical support: Providing assistance to end-users with IT-related problems, troubleshooting hardware and software issues, and offering technical guidance.
Data backup and disaster recovery: Implementing strategies to back up critical data, creating redundant systems, and developing plans for recovering data in case of emergencies or disasters.
Cybersecurity services: Implementing and managing security measures to protect against cyber threats, including firewalls, antivirus software, intrusion detection systems, vulnerability assessments, and help meet regulatory compliance.
Cloud services: Assisting with the migration to cloud-based infrastructure, managing cloud resources, and providing support for cloud-based applications and services.
IT consulting and strategic planning: Offering guidance and expertise in developing IT strategies aligned with business goals, evaluating technology solutions, and recommending improvements.
System maintenance and updates & reporting: Performing routine maintenance tasks, applying software updates, and ensuring systems are up to date with the latest patches and security fixes.
Vendor management: Managing relationships with technology vendors, negotiating contracts, and coordinating the procurement of hardware, software, and IT services.
IT asset management: Tracking and managing hardware and software assets, including inventory management, license compliance, and asset lifecycle management.
IT infrastructure management: Managing and maintaining servers, storage systems, network devices, and other IT infrastructure components to ensure reliability and performance.
These are just a few examples of the services that can be included in managed IT services. The specific offerings will vary depending on the needs of the business and the managed service provider.
Managed Service Providers Are Different
MSPs have various strengths, weaknesses and focus areas. The ideal managed service provider will possess industry-specific knowledge that your business is in, the experience required to navigate the complexities of the ideal technology and compliance, and be able to meet your expected requirements. Use our free Managed IT Service Provider Selection Guide to help you quickly assess which MSP will be ideal for your company.
Partnering with the right MSP offers cost-effective, scalable, and reliable solutions with Service Level Agreements (SLAs) and reported metrics, ensuring that your technology investments not only provide a solid foundation but also drive tangible improvements in employee productivity, communication, and the overall quality of your deliverables. The ideal MSP acts as your strategic partner, maximizing your technology investments and unlocking additional benefits for your organization. By partnering with a MSP, you not only optimize your IT infrastructure but can streamline communications, improve the quality of deliverables, and enhance employee productivity. Use our Managed IT Service Provider Selection Guide to get help find a MSP that is ideal for your business.
Weston Technology Solutions Managed IT Services in Bend, Oregon
Weston Technology Solutions is a Managed Service Provider based in Bend, Oregon and specializes in providing managed IT services to professional service companies in the following industries: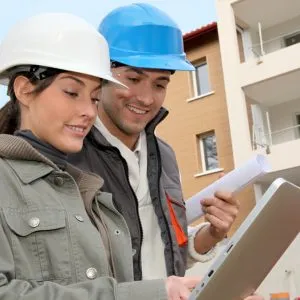 Our target clientele primarily consists of companies with 20 to 250 employees, enabling us to cater to the unique needs and requirements of organizations within this size range. With a deep understanding of the challenges and nuances in these industries, we recognize that they have specific regulatory demands and service excellence expectations. Therefore, we are committed to delivering comprehensive and reliable IT solutions to meet their needs and back our commitment with our Service Level Agreements (SLAs), and our Happiness Guarantee.
In addition, Weston is one of a very few MSPs (less than 5% globally) that feel so strongly about being accountable to our clients, that at our expense, we go through the effort to help ensure prospective clients know how we operate by hiring third-party auditors to regularly assess our business. Learn more by reading: What it means to be an audited IT company.
(You can also request the auditor's report on that page as well). This report will help prospective clients gain insight into the level of our commitment to ensure our client's success).
We have been engineering IT solutions and providing IT services that empower businesses for over 29 years. Our Managed IT services follow a process-driven approach, ensuring consistent, high-quality, and timely results.
We serve our clients either as their entire IT department or in a hybrid arrangement, where we complement their existing internal IT staff with our team's extensive resources and experience.
If you have come to realize that your current IT provider is not ideal for your business or if you have an internal IT person or team that could benefit from additional support, we encourage you to contact us today.
In Research Stage Or An Area We Don't Serve?
If you are still in the research stage and not yet ready to reach out, or if you're in area we don't specialize in, get our free Managed IT Service Provider Selection Guide to help you identify your requirements and save time and money when you are ready to find an MSP that is ideal for your business.