Microsoft Office 365 Pricing Changes for Non-Profits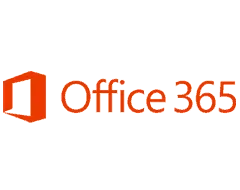 When we announced the newly raised prices for various Microsoft 365 licenses a few months ago, we said at the time that those increases didn't affect non-profit licenses yet. That being said, we did warn last year that non-profits were likely to get price increases eventually. That eventuality is going to be here on September 1, 2022 when price increases for non-profit subscriptions.
As of September 1, 2022, the prices for the following subscriptions will increase:
Microsoft Office 365 E1: from $2.00 to $2.50 USD
Microsoft Office 365 E3: from $4.50 to $5.75 USD
Microsoft Office 365 E5: from $14.00 to $15.20 USD
Microsoft 365 E3: from $8.00 to $9.00 USD
Microsoft 365 Business Premium: from $5.00 to $5.50 USD
This price change does not affect any offers that are currently available as freebie grants to non profits, including:
10 licenses of Microsoft 365 Business Premium
Up to 300 licenses of Microsoft 365 Business Basic
Up to 2,000 licenses of Microsoft Office 365 E1
This also (at this time) does not affect the non-profit pricing of other products and add-ons (Exchange Archiving, Project, Visio, etc…).
If you have any questions about 365 for your non-profit organization, contact us today.