Cartoon People in Office
Microsoft is doing its best to make the Office 365 suite more useful for folks that are looking to add a little more flair and pizzaz to their documents. The icons features and vector images support is a step in that direction. They've gradually added more content to their premium content library and you can insert all sorts of other content. The latest addition to their content library? You can now add Cartoon People in Office to bring your documents and presentations to life. This feature is still rolling out and will be available in Word, Outlook, PowerPoint and Excel. Here's how you play with it:
In any of the apps your working, go to the "Insert > Icons" menu to open up the premium content library where you can find all sorts of fun stuff.

Click on the "Cartoon People" link to select the various pieces of your character you want to create. Then click insert to place the illustration:

These illustrations are all mix-and-match, meaning you can ungroup the images and take bits and pieces and mix them up into your perfect cartoon person:
If you want to change a specific aspect of your cartoon person, right-click the illustration and select Group > Ungroup, and then right-click the specific aspect (such as the face), select Change Graphic > From Stock Images, select the desired graphic, and click the Insert button.
You can also create a cartoon scene by adding different backgrounds and objects: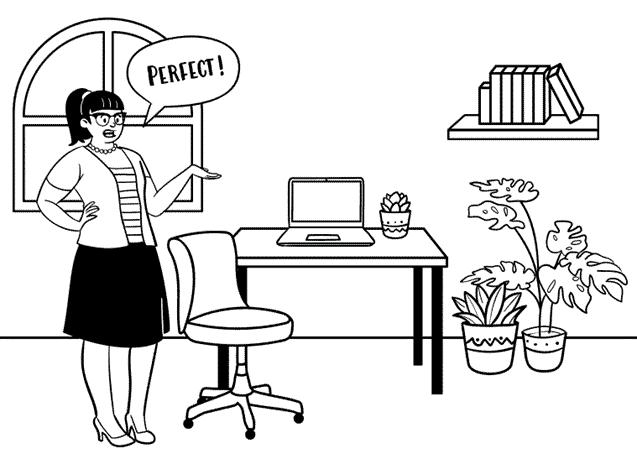 You can even add-color to any element of your illustration by ungrouping the objects and then using the built-in tools in Word for playing with the shape fill or outline. To do so, ungroup the illustration by right-clicking it and selecting Ungroup and then selecting the piece you want to color and clicking Shape Fill or Shape Outline.
Office Watch has a few great articles on how to use cartoon people to make your Excel sheets more entertaining as well as other objects and people that can be added.
This feature will be available only to Office 365 Subscribers.
Images courtesy Microsoft.