Change Your Default PDF Reader
The PDF file format is (arguably) the file format you want to use if you want to share a file with anybody. It is able to be opened by pretty much every computer and most web browsers out of the box, so you won't have to install additional software to view it. However, if you need to do more advanced work with PDF files, you'll install a program like Acrobat DC, BlueBeam, FoxIT, etc… . The problem is that Windows and your browser like to hold onto the association to PDF files very tightly (it is doing this intentionally as PDF files have a long history of being a file format that can be used maliciously). If you are needing to open up PDF files in something other than your browser, here is a couple ways you change that setting to PDFs open where you want them to.
Using the Settings App: Open up the settings app. The fastest way to do this is to hit "Windows – i" on your keyboard (we like Windows key shortcuts), otherwise, you can search your Start Menu for the "Settings" app. Click on the "Apps" setting.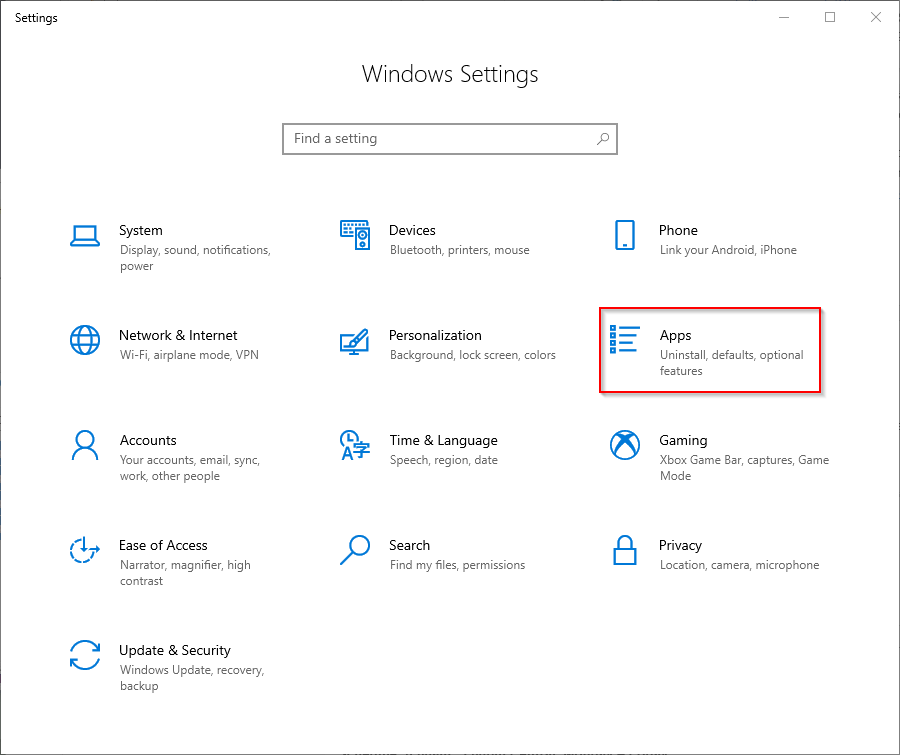 Once in there, click on the "Default Apps" link and then scroll down until you see a link for "Choose default apps by file type."
Scroll through the list until you find the .pdf file extension on the left. If you haven't changed anything, it likely says "Microsoft Edge" or "Google Chrome". Click on the app name:
Then click on the application you want to have open your PDFs (in this case Adobe Acrobat) to set that app as the default for PDF files:
PDFs should now open in your app of choice going forward.
Change The Default by Using Open With:
The other way to do it is by right clicking on the PDF file in file explorer and choose "Open with > Choose another app":
Choose the app you want to open PDFs with, make sure you select the box that says "Always use this app to open .pdf files" and then hit "OK."
Going forward your PDFs should open in your application of choice.