Collaborating on Microsoft Office Documents with Office 365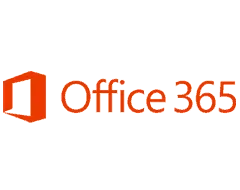 With Office and OneDrive or SharePoint Online, you can work together with other folks in your office at the same time on the same document. That feature is called co-authoring, and here's how you get going on it.
First off, what do you need to be able to co-author a document? You need the following:
A shared storage area that supports it. This includes OneDrive, OneDrive for Business, SharePoint Online and SharePoint Server.
Apps that support co-authoring. Word and PowerPoint on all devices and versions more recent than Office 2010 support co-authoring. The Excel mobile apps and Excel 2016 with Office 365 also support co-authoring.
A co-authoring friendly document. Co-authoring is only supported on modern file formats: .docx, .pptx, and .xlsx. Legacy file formats are not supported (and should be avoided anyway).
If you have Office 365, you already meet the above requirements.
Next, you need to create or open the document for co-authoring. The process is slightly different depending on the version of Office you are using which program you are using, so here are Microsoft's very good guides on the subject:
Once you've created your documents that you want to work on with folks, the key is sharing your documents. You can find the built-in "Share" link on the "File" tab or on the top right of your Office program Windows. But these links will help as well:
Curious about Office 365 and how it can help your organization? Call us today as we have certified Office 365 consultants that can answer questions you might have.