Customize Your Video Background In Microsoft Teams
With everybody working from home, loads of folks are using Microsoft Teams to meet with co-workers and clients. But since you're working from home, you may not want your home office to show up in your video. Here's how you can hide it, as well as use your own custom backgrounds.
When you're in a video call in Teams, click on the little three dot menu on your video preview:
And select "Show background effects":
And you can then select one of the built-in backgrounds or choose the blurred background option: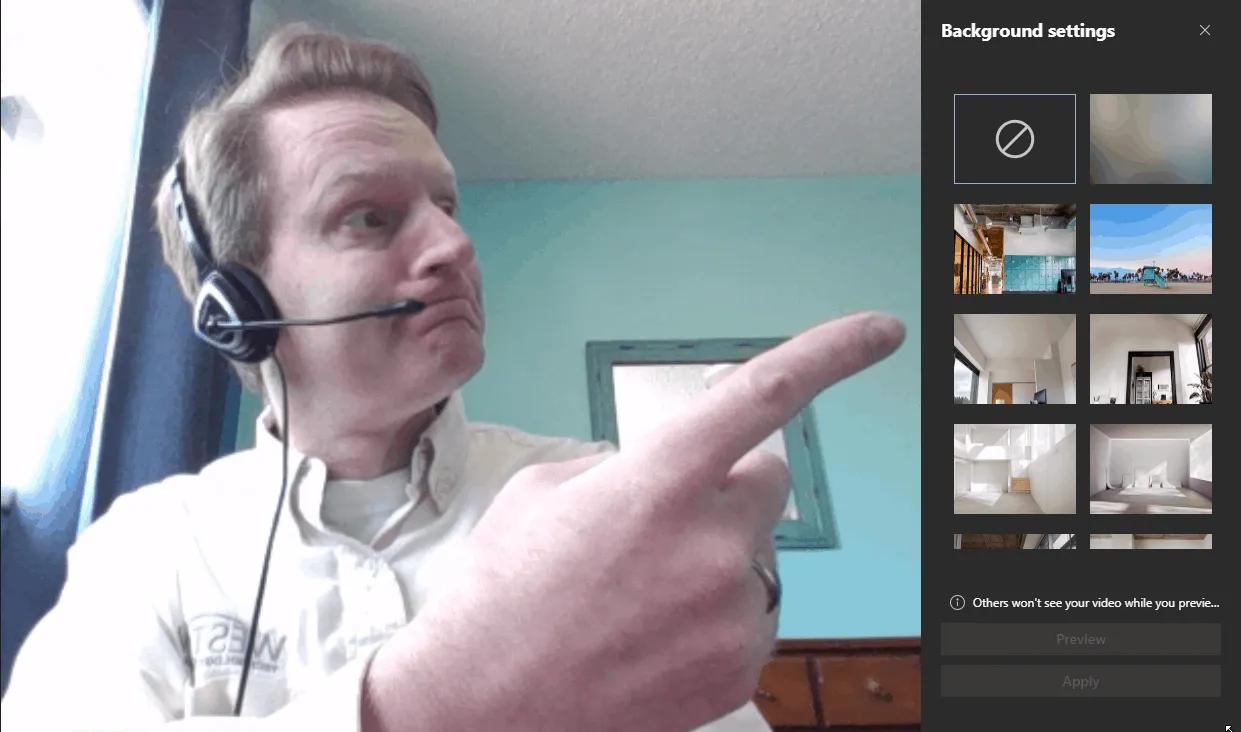 So you can look like you're in a normal office (instead of in your daughter's bedroom):
But that's pretty boring. What if you want to have some fun with the background? While it's not an officially-supported feature (Microsoft says it's coming soon), you can upload your own custom backgrounds to use in Teams. Here's how you do it.
Start up the handy dandy "Run" dialog (Windows Key + R) and type the following (copy/paste):
%APPDATA%\Microsoft\Teams\Backgrounds\Uploads
That will open the folder that you need to put your backgrounds in. Note that if the folder does not open up, it means it doesn't exist. To create the folder, you need to try using one of the stock backgrounds first. That will create the appropriate folder and allow you to upload custom images.
There are a bunch of places you can find images to use including Reddit, Unsplash, and a variety of other places. (update: and more if you're into classic British TV). Once you have put the image files into that folder, go back into Teams, and back into the background effects area. Scroll down to the bottom and you'll see your new additions.
So now you can look like you're at The Office:
Or chilling out in a stand-up comic's apartment in New York:
Let everybody know you're feeling fine:
Or relaxing on a deck on the waterfront:
Note: While you are using the preview function to find the perfect background for your video, Microsoft Teams will block your video feed to other members in the meeting. Folks will only see your profile picture while you're monkeying with things.
Update in June, 2020: Microsoft has rolled this feature into the UI for Teams, so you can now do this within the program if need be.