Meet a Team Member: Greg Freeman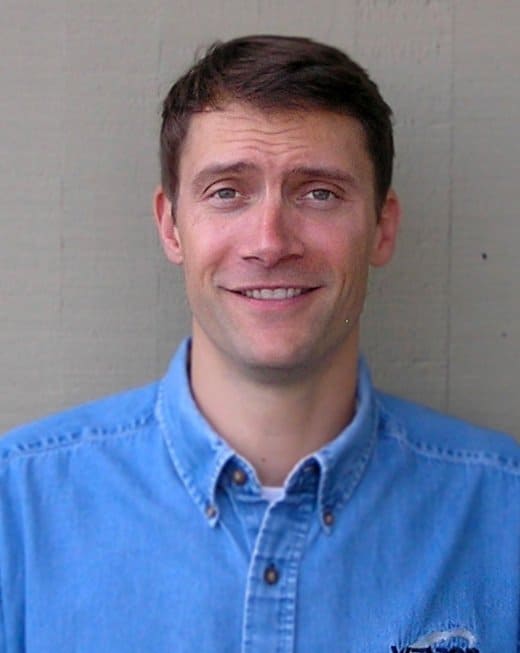 We're only as good as our team. Our teamwork is one of our company's Core Values (ask any of us and we'll tell you the rest of them). Every month we'd like to introduce you to another member of our awesome team. So far you've met a bunch of great folks. This month, we're introducing you to a familiar face in our Anchorage office, meet our Executive Vice President, Greg Freeman.
Name, and title and "What would you say you do here?" Greg Freeman and I've held various positions inside the company over the years. Today, I am on the board and out of daily operations. Which is possible with how Brock has structured the company, and not only the great guys in management but how each individual team member devotes themselves to doing their best, helping our clients and each other. The Weston team is continuously reassessing how they can improve and challenge one another. So what am I doing here? I'm in our office in Anchorage and I do get to see and interact daily with our team here, but I have been working on a community-based start-up that I hope to launch later this year. Its focus is to help small businesses grow and limited family budgets go further.
Hometown and how did you end up where you are? Originally from a rather small town in Texas, my wife and I end up in Alaska as part of a vacation and to see if we could live here. That was about 16 years ago now.
How did you end up at Weston? I met Brock at our church and heard about his technology company that was then running from his house in Anchorage. Though my degree is in Economics, I researched a lot on computers and the thought of helping others and challenge of learning was appealing. I began at the lowest level and continued to gain various technology certifications and various positions in the company.
Favorite part about Weston? Without question the people, both the team and our clients.
What do you do for fun in your spare time? Okay don't laugh, I really like to learn so a lot of the time I do online courses and try to improve existing skills or learn new ones. Other things include the norm's like Netflix, workout, fish, house/yard stuff.
What do you do in your spare time that nobody would guess? I do online courses for fun.
If you could witness any event past, present or future, what would it be? Hmm, I guess I don't want to just witness something, I'd rather be a part of something that's improving the lives of others.
What chore do you absolutely hate doing? Nothing stands out.
If you had to pick one word to describe yourself, what would it be? Well, I couldn't think of anything, so I emailed my wife. She replied "kind". Though I appreciate her response, I guess I would say grateful. I have so much to be grateful for.
What do you want to be when you grow up? 007 (come on, who didn't?), a toxicologist, a doctor, ultimately I decided when I grew up I wanted to be … happy. (which I am)
If you could have any one superpower, which would you choose? I'd choose one that allowed me to change to different superpowers. So "power mimicry" or absorption. The ability to see a skill and quickly become an expert at that skill. (I confess I had to look this verbiage up on Wikipedia).
What's the craziest thing you've ever done in your life? I really couldn't think of anything, but then I remembered. I did a solo 200 mile bike race in Alaska one summer, without training for it. Solo meaning no one was helping bike the 200 miles, but wow I had an incredible support team and they saved my life. Besides the fact that I hadn't been biking prior to the race, I also didn't have a clue about the weather. After passing the town of Glen Allen (roughly I was 100 mile into the race) I turned into the wind. I was going all out when my wife walked pass me and asked if I needed anything. (No really, I'm not kidding.) As I neared Thompson Pass it was socked in all rainy, snowy and windy. After reaching the crest of the mountain I was so cold and miserable and shaking uncontrollably the most I could do was 7 mph downhill. Yes, seven miles per hour downhill. I was shaking so bad I couldn't control the bike. My awesome support crew pulled me over & got me warmed up. I ended up borrowing some running pants from a friend and plowed on until the finish line. I've done it every year since (however, I've added more and more team members each time).
How do you get your caffeine? A normal day will include a 48oz mocha with about 6 shots of espresso. Editor's Note: If you've ever been on the phone with somebody in our Anchorage office and you hear something in the background that sounds like rocks going through a garbage disposal, that was likely Greg's coffee machine.
What's the strangest talent you have? They say my Arabic handwriting is very nice. I find this strange as most people can't read my English handwriting — in fact I often can't read it either. It's a good thing we now have technology. Whew!
If you were on an island and could only bring three things, what would you bring? My wife, a sailboat with a sleeper cabin and fishing gear … . Great! Now I totally want to go. :-(

Where's Waldo? I'm not sure, but this place may have a clue.
A penguin walks through that door right now wearing a sombrero. What does he say and why is he here? Que Pasa Veracruz!? Why?
If I opened your fridge, what would I see? Way too much.
Here's $20. What are you going to do with it? Save it until I can invest it, or use it to help someone.