Microsoft 365 Pricing and Term Changes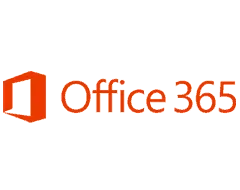 We mentioned last year that Microsoft was going to be increasing the prices on some of its Office 365 pricing starting next month. As a reminder from that article, the base pricing for commercial licenses is going to be changing for the following products as of March 1, 2022 (note this doesn't affect non-profit or government licenses – update on 4/25/22: price increases for non-profits are coming in September and GCC prices have already increased slightly as well):
Office 365 Commercial Pricing as of March 1:
Microsoft 365 Business Basic: $6
Microsoft 365 Business Premium: $22
Office 365 E1: $10
Office 365 E3: $23
Office 365 E5: $38
Microsoft 365 E3: $36
However, that is not the last of the price increases from Microsoft this year. Microsoft has announced an additional approximately 20% premium across the board for all monthly subscriptions as part of their New Commerce Experience (NCE). That increase will kick in on any new subscriptions or renewals on existing after June 1 as well as any legacy subscriptions later this year.
So here would be the new pricing on our most common subscriptions after the 20% increase (this includes subscriptions that weren't affected by the above March 1 price increase):
Office 365 Commercial Pricing on New/Renewals after June 1 (updated on 3/14/22):
Enterprise Mobility + Security E3: $12.75
Exchange Online Archiving: $3.60
Exchange Online Plan 1: $4.80
Exchange Online Plan 2: $9.60
Microsoft 365 Apps for Business: $10
Microsoft 365 Apps for Enterprise: $14.40
Microsoft 365 Audio Conferencing: $4.80
Microsoft 365 Business Basic: $7.20
Microsoft 365 Business Standard: $15
Microsoft 365 Business Premium: $26.40
Microsoft 365 E3: $43.20
Microsoft 365 E5: $68.40
Office 365 E1: $12
Office 365 E3: $27.60
Office 365 E5: $45.60
Power BI Pro: $12
Project Plan 3: $36
Visio Plan 2: $18
At this point, here's what we know on timing and we'll update this article if things change:
March 1, 2022: Price increase for the above subscriptions and all new subscriptions (so if you're adding a new product to your 365 Subscription that you didn't have before) will need to be part of the NCE where the minimum terms apply.
June 1, 2022: If you're on a legacy subscription (which most of our clients are), you won't incur the premium at this point. However, new month-to-month NCE subscriptions are going to start incurring the 20% monthly premium listed above.
September 1, 2022: Price increases for existing non-profit subscriptions, which you can read about here.
Later this year: Existing (legacy) commercial subscriptions that were month to month prior to March 1 will need to move to NCE month-to-month pricing , which will incur the price increases stated above. They don't have a firm date on this, but it's looking like towards the end of 2022.

Update on 8/19/22: Microsoft doesn't have a firm date on when Legacy subscriptions will be forced over to NCE, other than saying "towards the end of the year." Since we don't always like unannounced conversions to happen, we're going to manually go through and convert legacy licenses to NCE throughout September and October so we don't get a surprise from Microsoft that might break something. See more details here.
We feel that Microsoft's 365 suite of products is the best cloud and collaboration solution for your business. If you have any questions at all, don't hesitate to reach out to us at sales@weston-tech.com. We'll be updating this article as more information is available.