New Features Roll Out To Microsoft Lists and Microsoft To-Do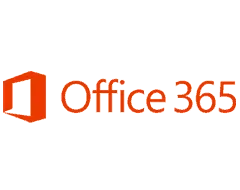 Microsoft develops some pretty cool software. However, sometimes like any other large cloud software developers (looking at you, Google), they some will develop apps that have some features that are already built into their current stable of apps that make it a bit harder to choose which app or product you should be using. That being said, these are some pretty cool bits of software and they may have a use case in your environment that hopefully Microsoft will continue to develop so they can be integrated with existing functionality.
Microsoft To-Do
Microsoft To-Do has actually been around for quite a while. Microsoft To Do is a task management app to help you stay organized and manage your day-to-day. It is tied into Office 365 to allow you to accomplish what's meaningful and important to you each day. It allows you to capture tasks from different Microsoft apps and services and sync them with Microsoft To Do. Flag emails as tasks in Outlook, add to lists with Cortana, and see tasks assigned to you from Microsoft Planner (another little-known but cool Microsoft service).
A recent update has made it more useful with more UI and back-end feature tweaks (including the ability to print a To-Do list, in case like to print everything like some of our account managers).
Microsoft Lists
Microsoft List is a 365 apps coming soon for Microsoft 365. Quoting Microsoft:
Microsoft Lists is a Microsoft 365 app that helps you track information and organize your work. Lists are simple, smart, and flexible, so you can stay on top of what matters most to your team. Track issues, assets, routines, contacts, inventory and more using customizable views and smart rules and alerts to keep everyone in sync. With ready-made templates, you can quickly start lists online, on our new mobile app, and directly from within Microsoft Teams.
It is based on SharePoint lists, and as such, it can be tied into Microsoft Teams where you can share and collaborate on your lists no matter where you are.
You can build rules for list, import from Excel, etc… It's a pretty cool tool.
To quote PC World, "Lists represents Microsoft at its finest. On the surface, Lists takes the notion of a list to almost ridiculous levels. In an enterprise environment, however, Lists becomes one of many moving parts in collaboration and project management."
However, they also add: "Where Lists gets confusing is when you consider Microsoft To-Do, Planner, and Outlook's own Tasks—all of which overlap with Lists' functionality. All three are already integrated in Microsoft 365 to some extent. Outlook's web app, for example, has its own Tasks function, plus a link to To-Do in the sidebar."
So To-Do and Lists are both cool tools, and they could certainly find a way into your environment. However, here's hoping that the functionality of those tools starts to get built into the tools we already use and enjoy.