More Collaboration Features Coming to Teams and Excel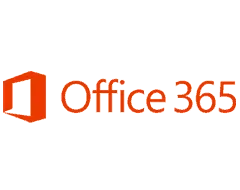 Microsoft Inspire – Microsoft's annual partner conference – happened last week, and they always throw out a bunch of things they're working on over the next 12 months. Looking over the long list of what's new and coming, there are some new features that are coming out over the next few months that will greatly enhance your company's productivity and collaboration. Here are a couple features that we're excited about (and may feature these in full articles once they go into production down the road):
Excel Live: Sharing spreadsheets in a Team meeting was usually a one-side experience: You'd share the file, but nobody can really do anything with the file other than the presenter. Excel Live allows you share the file and collaborate in real-time on the file. Watch it in action here and read more about it on Microsoft's blog post:
Annotation While Sharing in Teams: This is another useful feature when you're sharing a screen with somebody. While you're sharing your full screen in a meeting, you can use new Teams annotation tools (powered by Microsoft Whiteboard) to collaborate and mark up the shared screen. See it in action on this video below.
More Teams Features: Microsoft's blog post from Inspire has a bunch of new features that are coming to Teams, including expanded reactions, ability to chat with yourself, LinkedIn integration, better dynamics integration, shared channels, enhanced webinar experience and much more. Be sure to check it all out and let us know if you'd like to get Teams going in your organization.