Non-Profit Spotlight: Kid's Lab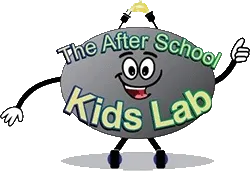 Business articles frequently tout the importance of each organization having a purpose or vision of why they exist. Many times, these great-sounding phrases are plastered on the walls but may never truly make their way into the DNA of the company that created them.
When we asked ourselves (at the most base level) "Why are we in business?", the answer was that we want to not only help people but to leave their lives better – even if just a tiny amount – every time they interact with us.
We formalized this idea into our core purpose for Weston being in existence: To better the lives of others.
We focus on three groups of lives that we can impact. Our clients, our team, and our communities. In this new newsletter section, we want to focus each month on the impact a particular organization we support is making in the communities they serve. This month, we're featuring the After School Kid's Lab in Bend, Oregon.
After School Kid's Lab – Bend, Oregon



It is 2018 and a core group of people at Faith Christian Center (FCC) in Bend felt led to help local neighborhood families in a meaningful way. After considering different possibilities, the team identified that many of the elementary aged school kids went home to an empty house or apartment as the parent(s) were working until the evening. Many existing after-school programs were either full or cost-restrictive for families in the neighborhood.
The idea for The After School Kid's Lab was born. FCC had been working with Juniper Elementary School in Bend for multiple years providing backpacks, school supplies and clothing at the start of the school year. Sign up forms were included in the giveaways and a bus service was arranged for picking interested kids up at Juniper to make the three-block journey to FCC every Tuesday of the school year.
The volunteers for Kid's Lab were all background checked and a program developed with the goal to provide a safe, fun and encouraging environment for elementary kids to attend instead of being alone after school.
The first Kid's Lab had only a few kids attend, but those that did got to have a healthy snack, bounce on inflatables, climb a rock wall, have help with homework, attend an encouraging group time and build relationships with the other kids and volunteers alike.
Fast forward to Spring 2023 where weekly attendance exceeded 100 kids multiple times. In addition to a great safe place for the Lab's attendees, FCC is also hosting a free monthly dinner for the kids and their families to attend to allow them to spend more time together as a family. Some of the first Kid's Lab kids are now helping as junior leaders to give back and provide a great example for the younger kids that are involved. Kid's Lab is helping to better the lives of many kids and parents in their local neighborhood and Weston is honored to be able to help fund part of this program.
Due to the growth of the number of kids, FCC is now faced with needing additional volunteers to continue bettering the lives of more children in the area. If you have availability to help between 2PM and 5:30PM on Tuesdays, maybe Kid's Lab would be a great fit for you. Background checks and first aid training will be required but FCC will cover the costs for these. To find out more about being a volunteer for Kid's Lab, email your contact information to office@bendfaith.com.