Office 2016 Is Officially Here – Should You Upgrade?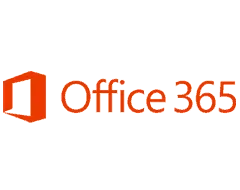 We knew it was coming, and have mentioned some of the new features in past blog posts. Office 2016 is officially here. Should you install the new version?
In a word, no. At least not yet.
As with every major software product, you always want to hold off on major version upgrades when the products are first released. Like with Windows 10, you want to make sure there are no show-stopping bugs and that it works properly with your add-ons before you make the switch.
It's been a few years since Office 2013 was released and while Office 2016 isn't a whole rewrite like some previous versions. It generally keeps the same user interface (just with more colors) and has some neat new features, but there could be some underlying changes that might throw you or your business processes for a loop. For example, the version of Skype that comes with Office 2016 doesn't actually work with Office 2016.
One bonus of being an Office 365 subscriber that has full access to the Office apps (those on the Business, Business Premium, ProPlus, or E3 plans, for example) is that it's a free upgrade for you. However, it's also an automatic upgrade, which means if you don't want Office 2016 installed automatically, you need to manually disable the updates. At the moment, unfortunately, there appears to be no way to disable just major version upgrades manually, instead forcing you disable all updates. To do that in any Office 2013 program, go to File | Account | Update Options and choose 'Disable Updates' (If that option is not available, then you don't have a downloaded 'Click to Run' install). We're working on finding a way to mass disable the automatic updates for our Office 365 clients.
Also of note: If you use Small Business Server 2008 or Exchange 2007 (or older), Outlook 2016 will not work with your email server. Outlook 2016 only works with Exchange 2010, 2013, 2016, Office 365, and Small Business Server 2011. If you're accidentally upgraded to 2016 and want to revert back, this Microsoft Community post should point you in the right direction. You can also read more details at this Slipstick article.