Microsoft Changes Names of Some Office 365 Plans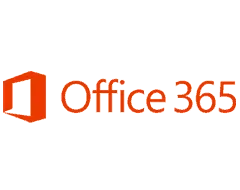 We mentioned last year the new Microsoft 365 plans. At the time, there was a pretty obvious difference between the Office 365 and the new Microsoft 365 Plans: The M365 plans came with + Enterprise Mobility & Security (aka Intune) + Windows 10 licenses.
Microsoft has decided to make matters a bit confusing and they are renaming some of their Office/Microsoft 365 plans to embrace the Microsoft 365 branding:
Office 365 Business Essentials will become Microsoft 365 Business Basic.
Office 365 Business Premium will become Microsoft 365 Business Standard.
Microsoft 365 Business will become Microsoft 365 Business Premium.
Office 365 Business and Office 365 ProPlus will both become Microsoft 365 Apps. Where necessary, there will be a distinction of "for business" and "for enterprise" labels to distinguish between the two.
In the blog post announcing the rebrand, officials said the new names were meant to indicate that Office is more than Word, Excel, and PowerPoint; it also includes new apps like Teams, Stream, Forms and Planner. It's also to help differentiate plans a bit: "Simply put, our customers have had a hard time deciding which SKU is right for them. Our mid-priced SKU is called 'Office 365 Business Premium,' our premium SKU is called 'Microsoft 365 Business,' while our 'Office 365 Business Essentials' SKU has more cloud services value than our 'Office 365 Business' SKU. With the new name, we're shifting focus to how our services deliver value to our customers."
What isn't changing at this point:
Subscription prices
Product features
Office 365 Enterprise SKU names
There are no naming changes for the Office 365 Enterprise or Microsoft 365 Enterprise SKUs (basically plans that have E1, E3, E5, etc… in their name).
Confused about Office 365? Contact us, and we can help your business understand the ins and outs of Microsoft's cloud services.