Office 365 Price Increases Coming to Non-Profit and Government Subscriptions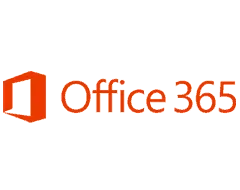 We knew it was bound to happen, but it's now officially coming. Last year, Microsoft converted it's commercial Office 365 licenses to the "New Commerce Experience" (NCE) pricing system, which basically meant price increases and less-flexible terms on Office 365 licensing. At that time, while Non-Profit (NPO) and Government (GCC) licenses had a slight increase in pricing, they weren't converted to NCE so they didn't see the roughly 20% increase that everybody else was seeing when their licenses got converted to NCE.
That, however, is changing. According to our contacts at our distribution vendor (who is Microsoft's largest distribution partner), NCE is coming to NPO, GCC, and Education Office 365 licensing. They haven't finalized the date and the effect it's going to have on pricing, but we wanted to make sure you were aware so you could budget for the change in the upcoming fiscal year. While we don't know the price increases planned or the timeline, we recommend budgeting for a 20% increase, just to be safe, as that's basically what they did for commercial licenses.
Current pricing of the various Non-Profit licenses are as follows, and we'd recommend adding roughly 20% to these numbers just for budgeting:
Microsoft Office 365 E1: $2.50 USD
Microsoft Office 365 E3: $5.75 USD
Microsoft Office 365 E5: $15.20 USD
Microsoft 365 E3: $9.00 USD
Microsoft 365 Business Premium: $5.50 USD
This price change does not affect any offers that are currently available as freebie grants to nonprofits, including:
10 licenses of Microsoft 365 Business Premium
Up to 300 licenses of Microsoft 365 Business Basic
Up to 2,000 licenses of Microsoft Office 365 E1
Once we get firmer pricing and timelines, we'll be notifying our non-profit clients (which we have a bunch).
We firmly believe that Microsoft's 365 offerings are still the best solutions for your organization, despite these price increases and will continue to only charge you what Microsoft would have charged you had you gotten the monthly licenses from them. If you have any questions at all, don't hesitate to reach out to your Weston account manager.