Office 365 Price Increases Coming Next Year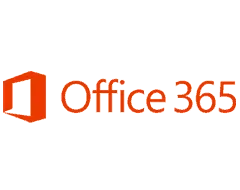 For the first time since Office 365 was launched 10 years ago, Microsoft is announcing its first substantive pricing changes. According to the announcement, "this updated pricing reflects the increased value we have delivered to our customers over the past 10 years." At launch in June 2011, Office 365 included Word, Excel, PowerPoint, Outlook, Lync, Exchange, and InfoPath. They've since expanded to add other apps – in whole or in part – and entirely new capabilities including: Access, Bookings, Delve, Forms, GroupMe, Kaizala, Lens, Lists, OneDrive, OneNote Class Notebook, Planner, Power Apps, Power Automate, Power BI, Publisher, SharePoint, Staff Hub, Stream, Sway, Teams, To-Do, Visio, Whiteboard, and Yammer.
As part of this, over the next few months they're going to be adding unlimited dial-in capabilities to Microsoft Teams across all their plans. Unlimited dial-in is currently included with Microsoft 365 E5 and Office 365 E5, but this update will roll it out to the rest of their Teams-ready plans, giving remote call-in capabilities to meetings so you can join in a meeting easier than ever.
That all being said, on March 1, 2022, Microsoft will update their pricing for the following products:
Microsoft 365 Business Basic: From $5 to $6
Microsoft 365 Business Premium: From $20 to $22
Office 365 E1: From $8 to $10
Office 365 E3: From $20 to $23
Office 365 E5: From $35 to $38
Microsoft 365 E3: From $32 to $36
As it stands right now, there are no proposed pricing changes for non-profits licenses. However, we recommend that you budget for a roughly equivalent percentage increase, just in case.
We will be reaching out over the upcoming months during our end-of-year planning meetings with our CompleteCare clients, and we'll be discussing how this will affect you so you can be prepared. While nobody likes price increases, we still do believe that Microsoft 365 is the best suite of collaborative cloud services for you and your business.