Reminder: Office 365 Pricing Has Gone Up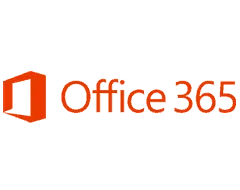 Just a reminder in case you've missed our multiple mentions about this: Office 365 pricing has increased as part of Microsoft's NCE adjustments (on average, around 20%). We're in the process of migrating the last of our clients to the new NCE licenses before Microsoft shuts them off themselves, but wanted to just remind everybody on the timeline of all this:
Microsoft announced some pricing changes to some of their licenses that were going to kick in early 2022.
In Early 2022, Microsoft announced that they'd be further increasing their 365 licensing costs across the board for new monthly licenses after June 2022 and then for all legacy licenses before the end of year as part of their "New Commerce Experience" (NCE) program. Since we didn't know when Microsoft was going to flip the switch to the new licenses (as they didn't give a firm date, other than "Before end of year") we held off as long as we could to save our clients' money. Since this change to the NCE program required a back-end Microsoft licensing change (and we don't trust automated conversions), we manually converted your licenses to the new NCE program last month before Microsoft did it and potentially broke something.
In August, we starting manually converting our clients' legacy licenses to the new NCE licenses, doing a staged approach and only swapping over a few clients at a time.
By the time this is published, we'll be through the conversions. As a reminder, we charge for Office 365 what Microsoft would charge for Office 365 if you were to purchase it from them. If you have any questions at all, don't hesitate to reach out to your Weston account manager.