New Features for Word for the Web
One of the great things about Microsoft 365 is that it gives you access to online as well as offline/desktop versions of the Microsoft Office applications. While the desktop versions of Word, Excel and PowerPoint are the most fully-featured, Microsoft has been working hard to get the feature set of the online versions closer to what you'd experience when using the apps on your system. They've recently added some features to online version of Word that will make it work and act more like the desktop version.
Separate Pages: One of our biggest pet peeves about Word for the Web is lack of obvious visible page breaks that you get in your desktop version. Instead, you get a line of text that says "——Page Break——" and no visibly obvious page marker. That's now changing.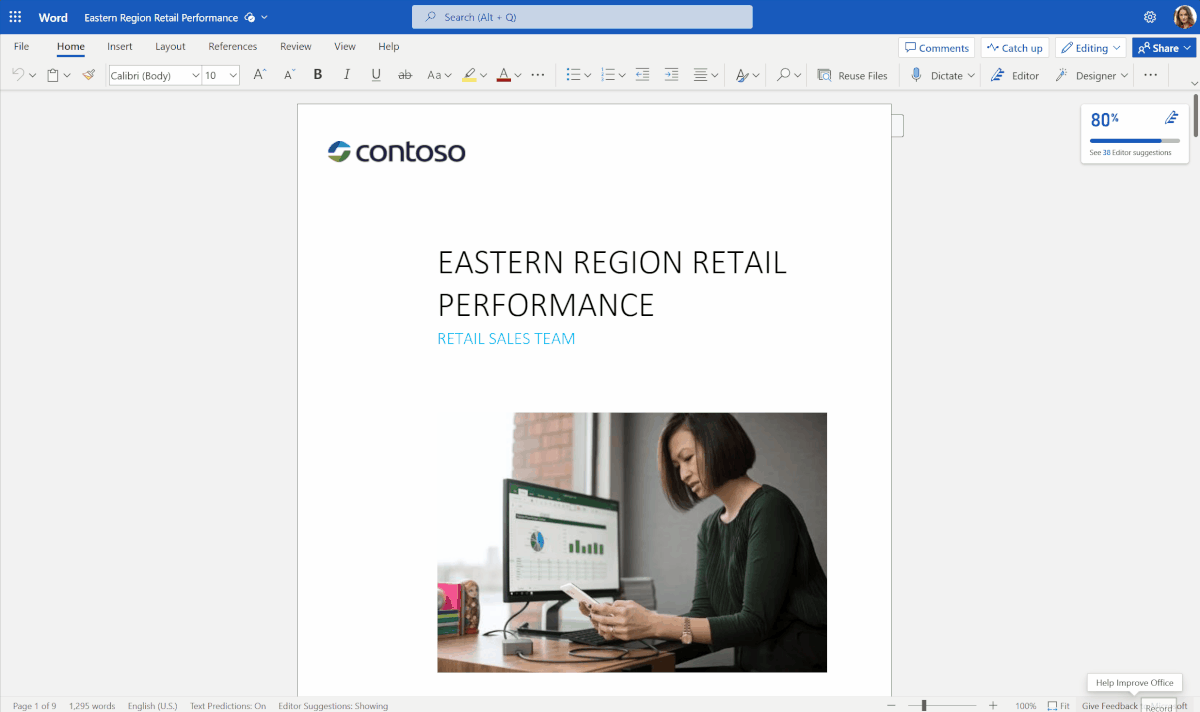 You can set the "Separate Pages" view as your default so it will stick when you open subsequent documents. Just the same, it's not perfect, and Microsoft warns that Separate Pages view "does not always represent the exact print layout of your document. Use Reading View or Print Preview to preview how your document layout will look for printing and PDF export."
Paragraph Options: In the desktop version of Word, you have a whole gamut of options to control paragraph spacing, indentation, alignment, pagination, and more, but some of those features haven't made it into the online version until now. The biggest new features are the pagination options. Right click on a paragraph to get the "Paragraph Options…" dialog. Here are the features you can now use online (these also exist in the desktop version, too):
Keep with next: Select this option to ensure that related elements, such as an image and its caption, are always on the same page.
Widow/Orphan control: Select this option to ensure that first or last line of a paragraph doesn't appear at the bottom or top of a page.
Keep lines together: Select this option to make sure that related content, across multiple paragraphs, remains in a single page and allow the content to flow better.
Note that those paragraph options can be applied to multiple paragraphs, so you can keep multiple paragraphs and elements from detaching itself from the rest. Read more on Microsoft's site.