Office Tip: Pin Your Files and Folders For Easier Access
If you're like most of us, you have a certain set of Office documents that you need to open all the time. You also probably have certain folders that you frequently access from within Word or Excel. Did you know you can make those documents and folders easier to access within those programs? Here's how you can pin files and folders to your Open and Save screens so you can get to them quicker and easier.
To Pin a recently opened file to the "Open" screen, open up a document, and click on the "File" tab and click on "Open". Click on "Recent" (if it's not already highlighted) and there you'll see a list of your recently opened files. Highlight one of them in the list, and click on the little push-pin icon:
If you want to pin a file that's not available there, open up the file and then it will show up in the recent list so you can pin it.
To pin a folder that you browse to a lot, you can click on the "Folders" under recent and follow the same process by pushing on the push pin. You can also do this when you're browsing folders on Sharepoint, OneDrive, or on the local PC.
In the future, when you go to open up a document or spreadsheet in an Office program, your "Pinned" documents will appear at the top: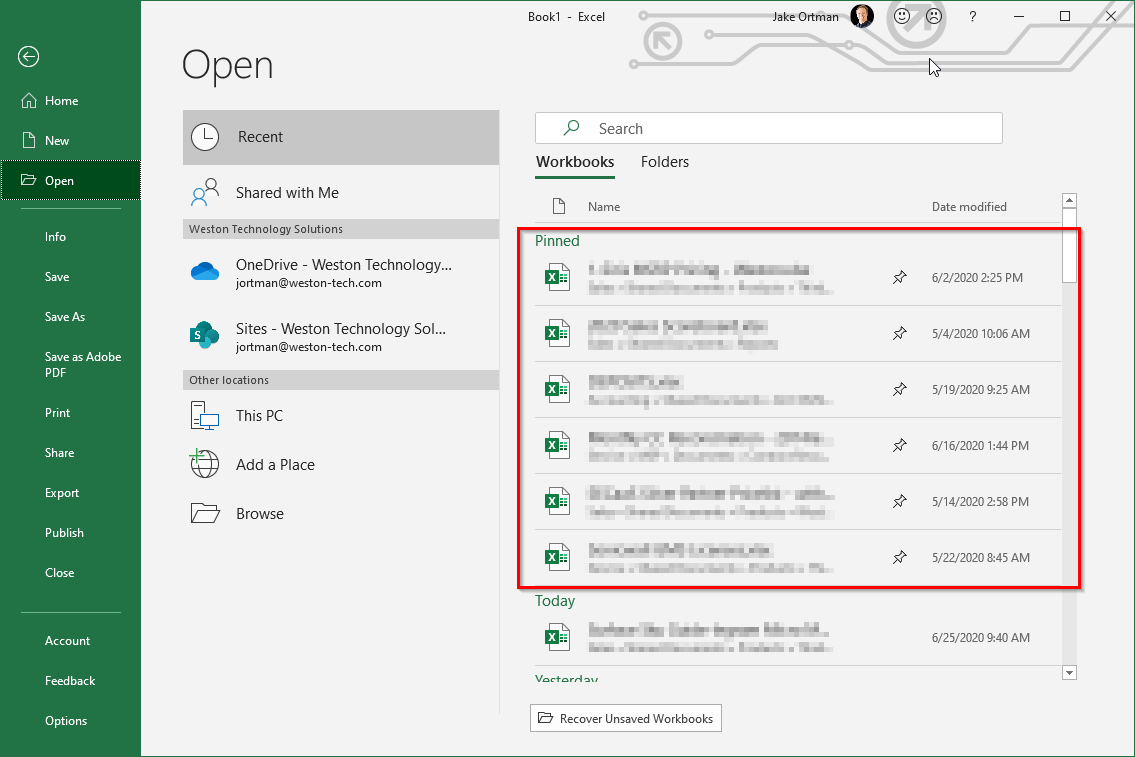 To make things even easier, a recent Office 365 update now allows you to pin folders from right within the Save dialog in Office programs:
This should help you get to where you need to go quicker and easier.