Placing Images into Cells in Excel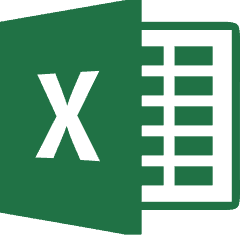 While you've been able to insert pictures into an Excel spreadsheet, and even get data from pictures, those pictures were generally just floating images. They weren't tied to a specific cell, and since cells are the building blocks of an Excel spreadsheet, this new feature is long overdue: You can now insert images into a cell, making it an actual cell value.
Earlier this year, Excel gained a new "IMAGE" function. This allowed you to pull external images into cells using the images web address. Building on this functionality, Microsoft is slowly rolling out a new feature in Excel's picture insertion functionality. Previously, you could only place images over cells (and that option is still there), where they'd just float on top of things and could be moved anywhere – even if the data, spreadsheet, or cell/column/row sizes changed.
Where do you find this functionality? The same place you went to insert pictures before. Insert > Pictures, and you'll have two options: Place over Cells (the previous functionality) or Place in Cell.
Once it's placed in the cell, you can use the various cell alignment tools to move and reposition the image within the cell where needed.
You can also paste images directly into a cell using the paste special context menu (by default, it will paste over the cell):
This feature is slowly rolling out to Excel users, and is available if you're running Excel on Windows Version 2306 (Build 16529.20000) or on Mac Version 16.75 (Build 23070901)
Images courtesy of Microsoft.