Reminder About Office 365 Price Increases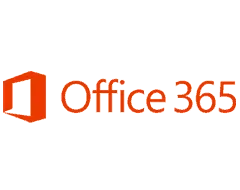 If your company purchases monthly Office 365 licenses from Weston Technology Solutions (which most of our clients do), please read on.
Late last year and then again earlier this year (and we've mentioned several times in this newsletter), Microsoft announced several price increases to their monthly Microsoft Office 365 licenses as part of their New Commerce Experience (NCE) changes as well as just standard price increases. One of the increases kicked in in March for certain licenses and the rest of the increases are kicking in over the next few months (non-profit license are being increased next month).
Long story short, expect to pay roughly 10-20% more per month for Office 365 licenses. You can see the new pricing for commercial licenses here and for non-profit license here.
Non-profit licenses are just getting a straight-up price increase, but commercial licenses require the change to Microsoft's NCE licenses. Microsoft hasn't given a firm date for forcing the automated change to the new licenses. Because we don't like surprises and we don't like things happening automatically that could cause grief for our clients, we're going to be manually overseeing and converting our client's affected Office 365 subscriptions over to the new NCE licensing over the next few months. This way, there is less likely to be issues with the conversion process. Depending on when we get to your company's licenses and how complicated your Office 365 license setup is, you may see the price increases on your October (billed in September) or November (billed in October) invoices.
We're doing this manually to make sure there is little to no downtime for your Office 365 environment, which has the potential to happen with automated processes (there shouldn't be any downtime at all with a manual conversion, but we like to make the disclaimer, just in case).
If you have any questions at all, don't hesitate to let us know.