Tech Tip: Control your PowerPoint Presentation with your SmartPhone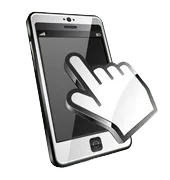 We've all been there (or maybe you haven't, but let's assume you have): You've setup your conference room to do a PowerPoint presentation in front of a prospective client, and your fancy presenter remote is nowhere to be found. Yes, you could use the keyboard/mouse for the computer to control things, but did you know you can actually control the slideshow with your smartphone and have your notes there, too? With some new software from Microsoft, you can see your speaker notes, advance the slides, and more. Read on for how to set it all up.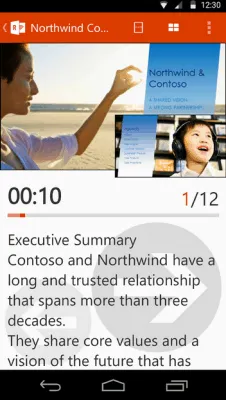 The app not only allows you to control PowerPoint slides, but allows you to do some basic visual movements in Excel and Word as well, so you should be able to do quite a bit with your presentation without having to use the mouse and keyboard.
It's a fairly easy setup, works on Android and Windows Mobile devices (iPhone is not supported yet) and the required parts (if they're not built-in) are pretty cheap. But read through everything first to make sure your system meets all the requirements. This project has been around a while, but only recently supported Android devices:
Make sure your system has functional Bluetooth connectivity: Many laptops already have this functionality built-in, and it can be added with a cheap (and nearly invisible) Bluetooth USB adapter to machines that don't have it. If you are un-sure if your system has Bluetooth, there are a couple ways you can check:

You can check the outside of the system: More often than not, if the system has a Bluetooth card installed, it will have an indication somewhere on the case of the laptop/desktop (it's more common on laptops, you'll likely need the USB dongle for a desktop). You can see an example here.
Check if your system tray has a Bluetooth symbol: If you see a symbol like this on your system tray then you have Bluetooth installed.
Check device manager for Bluetooth radio device: To open device manager in Windows 7/Vista, click on the Start menu and type "Device Manager" and select it from the results (in Windows 8, press the Windows-Key+X and select "Device Manager"). If there is a Bluetooth adapter installed, it will be listed either under "Bluetooth Radios" or under "Network Adapters."

Make sure you are running Microsoft Office 2013: This will not work with previous versions of Office or with Office 2013 RT that's installed on some tablets.
Download and install the software on your computer: One you verify that you have Bluetooth and the correct version of Office,you'll need to install the Microsoft Office Remote PC software on the machine you want to control with your smartphone. Run through the install, accepting all defaults.
Make sure you phone can communicate with your computer: Every phone setup is different, and every computer is different, but the Bluetooth pairing instructions on this page will likely help.
Install the App On Your Phone: Currently, Android and Windows Phone devices are supported. You can find the Android App here and the Windows Phone app here.
Launch and Go: Now that your software is all installed and phone communicating properly with your computer, you're ready to use Office Remote to present your document.

On your PC, open up the file you want to present, click on the "Office Remote" tab and select "Office Remote, Turn On".
One your phone, open up your Office Remote app, it will list open files, click on one, and start presenting!
There are a lot of useful troubleshooting tips provided by Microsoft that should help through most any issues.