You Should Be Using MFA On Your Office 365 Accounts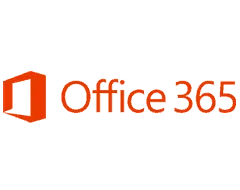 We're firm believers that you should multi-factor-authenticate all your accounts. It is especially important to make sure you enable MFA for Office 365. We've seen it in our experience dealing with our clients and with our clients' clients: Multi-factor (aka two-factor) authentication is the single most effective way to keep folks from accessing accounts they shouldn't.
Need more convincing? Microsoft gave a great talk (the full length of which you can see below) at the RSA Security Conference. They handle millions of logins a day and know a thing or two about this sort of thing. The numbers are impressive:
Microsoft tracks over 1 billion active accounts on a monthly basis.
Those accounts generate more than 30 billion monthly login events.
Microsoft stops over 300 million fraudulent sign-in attempts on their cloud services every single day.

Microsoft knows a great deal about this sort of thing, and when they tell you should do something, you should probably listen.
Really, your password doesn't matter, but MFA does. According to Microsoft, 99.9% of all Microsoft account breaches would have been prevented had two-factor authentication been enabled (Google has similar numbers). Even if the hacker knows your password, they won't be able to get into your account and potentially use it for spear phishing attacks, further spreading the pain and damage your businesses' reputation.
Don't become a statistic: Before you get compromised, contact us today to discuss our CompleteCare Managed IT services and we'll help you lock down your Office 365 setup.