We've outgrown our technology
The Challenge:

Your company is growing and your reliance on technology is growing along with it to the point where your people need quite a bit of tech support. Should you hire somebody or keep calling the local one-man IT shop when something is wrong and hope they can help?
The Goals:

Identify and correct the recurring problems of the installed IT environment. Provide a reliable IT resource to stabilize daily clinical workflow and generate customer confidence in the clinic's ability to consistently provide organized service and care.
The Solution:

Through implementation of Weston's proactive IT management practices and policies, reliability was established, recurring problems were solved without compromise. IT Industry Best Practices were adopted, substandard equipment was replaced or brought up to standards.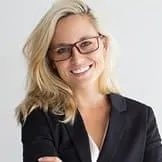 A Veterinary Hospital Case Study:
The problems ranged from total loss of access to their practice management application for care & scheduling; printing for charts; providing X-Rays for injured animals and a Ransomware event that cost 2 weeks of IT downtime.  The disruption to workflow and comprehensive care of the animals directly impacted the business and caring aspects of the Animal Hospital.
Calls to their IT support eventually got answered and the issue of the moment remedied, but it frequently reoccurred a few days or weeks later.  It was discovered that no data backups had occurred for months.
Swift action by Weston's Services team corrected several immediate problems and after performing a Network Assessment, a clear plan was developed to implement standards en route to bringing the veterinary hospital's IT environment into a level that it could be efficiently maintained with Weston's CompleteCare managed IT services.  These steps eliminated the clinic owners and manager's frequent IT troubleshooting demands, freeing them to focus on their primary responsibilities.
All IT support issues are now directed to Weston's dedicated Service Help Desk and resolved with timely efficiency by phone, remote access support or dispatched technicians, depending on what the situation requires.  Detailed monthly reports of support activities, Business Continuity backups and security status are provided to the Clinical Manager.  A formal Business Continuity – Disaster Recovery solution is in place and verified routinely to assure effectiveness.
Want more reliability in your technology?