We Need Help Stretching Our Technology Budget
The Challenge:

Your company is growing steadily over the years where tech support needs are getting greater. You have a staffer who wears many hats, including technology-related troubleshooting and vendor follow-up. You'd like that employee to be able to do the job they were hired to do.
The Goals:

Free-up your staff from dealing with IT-related problems, allowing them to work and focus on your business, allowing for better profits and productivity. The goal is to do all this without spending more on tech support.
The Solution:

Managed IT solutions from Weston that proactively monitor and maintain your environment and provide quick and people-friendly tech support solutions however it is needed: phone, email or chat.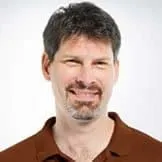 A professional firm has grown steadily over the years and found their break/fix model of IT support was getting expensive.  One staffer doubling as their first line of IT help was spending more and more time on IT related issues instead of billable work.  Users were seeing delays in issues resolved and support bills from their IT company were getting larger, making investments in additional IT services (such as a BDR) more difficult on their budget.
The goal was to reduce IT costs to a predictable budget with additional services like disaster recovery, email continuity with SPAM filtering, and web content filtering included, faster response times to problems and most importantly free up staff so they can focus on their primary role in the company.
With Weston's CompleteCare Service Agreement the client now enjoys a monthly flat rate that is a couple hundred dollars below their previous monthly average for IT support.  Users have a hotline number to call for help that is answered by a technician.  No more time spent waiting for support.  Their staffer doubling as their first line of IT help no longer has that responsibility, so they are free to dedicate all their time to billable projects.  With 24/7 monitoring and management, systems are more reliable reducing interruptions to staff.  CompleteCare also includes the services they were missing: business disaster recovery system with automated offsite backups, centrally managed antivirus protection, anti-SPAM protection with email continuity, web content filtering, hosted Microsoft Office 365 subscriptions, DNS hosting, managed Microsoft patching, managed firewall with gateway antivirus and intrusion protection services, vendor management, computer inventory management and all the support labor they require.
Need Help with IT Budgeting?