We Don't Have an IT Person - Do We Need One?
The Challenge:

Your company is growing and your reliance on technology is growing along with it to the point where your people need quite a bit of tech support. Should you hire somebody or keep calling the local one-man IT shop when something is wrong and hope they can help?
The Goals:

Keeping your technology up and running and your people properly supported when they need it but make sure we don't lose having a personal touch to our IT support.
The Solution:

Outsourcing your tech support needs to a managed service provider like Weston can save you a lot of grief, money, and downtime versus hiring your own in-house IT personnel.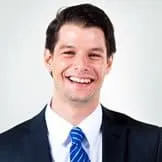 Should You Hire an IT employee or Outsource?
Every growing business gets to a point with their technology: You're heavily reliant on it being upright and working all the time, your people aren't productive when it's down, and your business loses money.
Should you hire an in-house IT person or are there other options? Weston's CompleteCare Managed Services program is that other option.
Having in-house IT staff is not always the best idea for many small businesses, especially when you could have Weston's entire people-friendly team helping you and your folks keep productive. We have over 150-years of combined years of tech support experience on our awesome team.
There are plenty of questions to consider when choosing between working with Weston Technology Solutions or hiring an in-house technician. And it's not always about the price. Contact Weston today and we can help with the decision.
Let Us Help You With Your Decision
Questions to Consider
When you consider all that goes into hiring IT personnel, there's much more to the cost than just the payroll hit.
What is the true cost of that employee? Anybody who runs a business knows that having another employee costs more than their paycheck. You have to consider insurance, benefits, etc… when calculating that cost.
How do you manage this person? Have you ever managed an IT department or personnel? How do you track their productivity? We have been managing technicians for over 20 years, and have made large investments in tools and technologies to track employee productivity, time and activities.
What happens when this person goes on vacation? At some point, whomever you hire is going to need a vacation. Who is going to be your backup, and will they know enough about your environment to fix problems quickly?
How do you know this person is doing their job correctly?  We have nothing to hide, and you'll have access to the ticket's notes as the ticket is being worked.
Do you know what to look for in a good IT candidate? If you've never hired an IT staff member, it can be a bit scary. There are a lot of technical terms and acronyms that get thrown around that may sound valuable and highly sought-after but may be worthless to your organization.
What happens if the employee decides to leave? Does the knowledge go with them or is there somebody else who can quickly help?
Do you understand the liability associated with this hire not doing their job correctly? We've heard horror stories about businesses whose systems were hacked or compromised or were unable to recover from disaster and lost critical data. What would happen to your business if either of those things happened?
There's more to the price than just labor. Our monthly price also includes licenses for your firewall support renewal, anti-virus, backup software, system monitoring and automated maintenance software and more.
How well do they know all your technology? Nobody is an expert at everything, especially one person. We have a full team of consultants with a large variety of knowledge, industry-certifications and experience.
What about the work you don't see? We spend hours every month on back-end, behind-the-scenes work to monitor, maintain and minimize problems. We do everything we can to minimize business interruption as much as possible as it's in our best interest (as well as yours) to proactively prevent problems before they occur.
Would your hire have the tools necessary to monitor and maintain your environment, even after hours and on the weekend? We've invested heavily in tools to monitor, maintain and troubleshoot your technology 24/7/365.
What about professional development for your IT staff? We constantly encourage and require the development of our team with weekly development meetings and long-range professional planning to stay current with changes in the industry and continually grow our competence and skill set. As a Microsoft Silver partner, we are required to have Microsoft-certified technicians on-staff, and that is a condition of employment for new hires.
Do you background check your team? With something as critical as your confidential data, you want to make sure you are hiring somebody that's not going to get you in trouble. We background check all our employees before hire and hold them to our list of core values. Integrity is the number one value on that list and we take it very seriously.
At Weston, we truly believe that your business and the people that run it are better off when awesome folks in our office have their back. Contact us today to discuss how we can help you and your crew maintain productivity, minimize downtime, and focus on your business – while we focus on your tech.